Zone
2Rest in the Forest
This part of the Wooden Fense Trail feels as if you are actually walking in the forest. You can listen to the sounds of a luxurious forest, wild flowers, and mountain birds and be one with Mother Nature!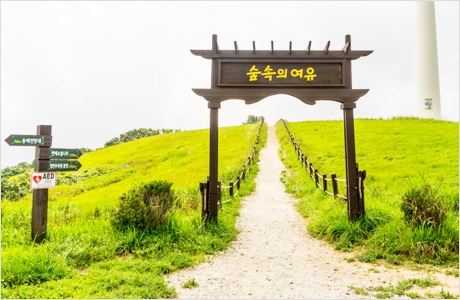 Zone 2: Rest in the Forest Surrounding Attractions
Featured in "Dokebi (Goblin)" starring Go-eun Kim and Yoo Gong.

Featured in "Mr. Sunshine" starring Tari Kim and Byung-hun Lee.

The trekking courses full of things to see and enjoy, including the invigorating air in the woods and the lounge among Korean rosebay.